The Inspiration For Buffalo Head Guy, This Week's Inaugural Week Video You Deserve…
It's Monday.
Yeah.
We feel you.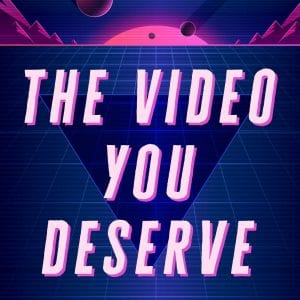 And so, every Monday, we give you a music video. A fun, funny music video. Something that'll make you smile, make you laugh, make you reminisce, and make you realize that back in the day, music video creators were probably either insane or heavily intoxicated. But were also incredibly entertaining.
We call this feature, The Video You Deserve, and you can find it every Monday on your site for fun, free entertainment and features, QuadCities.com.
Our latest video is one you'll certainly remember if you were alive and cognizant in the '90s, as it was one of the most popular videos of the decade.
And, given that there was a certain buffalo-headed dude recently in the news that got many of us thinking of Jamiroquai, I thought it was time to revisit this video.
"Virtual Insanity," accompanied by an award-winning music video, was released in September 1996, and was a humungous hit worldwide, going to number-one hit in Iceland, number three on the UK Singles Chart. and a top-ten hit in Finland, Ireland, and Italy, as well as hitting the top 40 on the Billboard Modern Rock Tracks in the U.S.
Although the band would go on to have a few more hits, "Virtual Insanity" is Jamiroquai's best known music video, directed by English filmmaker, director, and screenwriter Jonathan Glazer.
At the 1997 MTV Video Music Awards in September 1997, it earned 10 nominations, winning four awards, including "Breakthrough Video" and the "Best Video of the Year." In 2006, it was voted 9th by MTV viewers in a poll on music videos that 'broke the rules,' and at the 1997 MTV Video Music Awards, Jamiroquai performed the song, recreating the famous floor moving concept with two moving walkways on the stage floor, going in different directions, for singer Jay Kay to use to dance on.
And here it is, just in time for inauguration week, "Virtual Insanity," by Jamiroquai, your Video You Deserve…
Sean Leary is an author, director, artist, musician, producer and entrepreneur who has been writing professionally since debuting at age 11 in the pages of the Comics Buyers Guide. An honors graduate of the University of Southern California masters program, he has written over 50 books including the best-sellers The Arimathean, Every Number is Lucky to Someone and We Are All Characters.